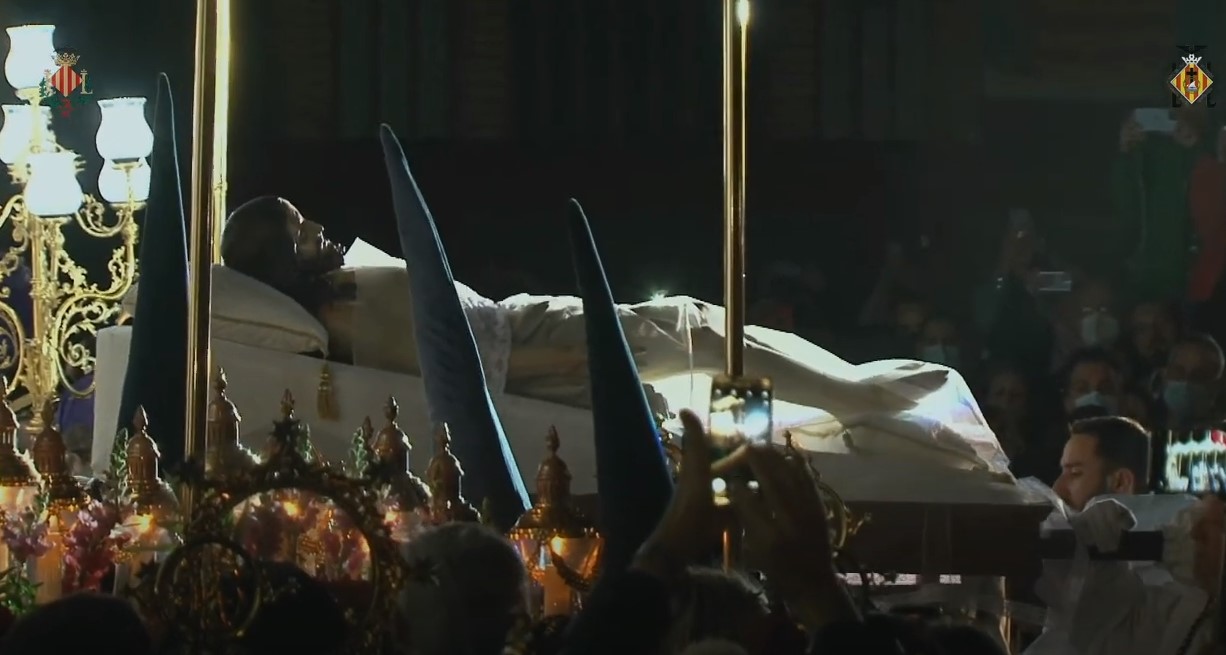 After two years without processions due to the pandemic and the irruption of the program of events in 2019 from Holy Tuesday due to inclement weather, the Semana Santa Marinera de València returned to live in the Maritime with maximum splendor.
Only the rain prevented the processions of Holy Tuesday and Holy Wednesday in a few days where the streets of Grau, Cabanyal and Canyamelar returned to recover the tradition of its Fiesta Grande.
The number of brothers and the presence of the public exceeded expectations in a celebration that for three years, had not had a presence in the street.
The program of events included the inclusion in the official program of the celebration on Palm Sunday of a joint blessing of palms in the Market Square of Cabanyal. An event organized by the Junta Mayor de la Semana Santa Marinera and in which participated the brotherhoods, brotherhoods and corporations of the Parish Councils of the church of Our Lady of the Angels, Our Lady of the Rosary and Christ the Redeemer-San Rafael.
This first joint procession had already been preceded by the retreta and the processional processions of the corporations of grenadiers on Friday of Sorrow, as well as on Saturday of Lent when, among others, took place the procession of the Brotherhood of the Crucifixion of the Lord that celebrated the XXV anniversary of its refoundation with the image carried by costal through the streets of Canyamelar.
Another of the events that have undergone a small remodeling in its organization was the end of the Procession of the Holy Burial. The closing of the most important act of the Semana Santa Marinera de València (broadcast by streaming and accessible on the official channel of the Junta Mayor) concluded with the entry into the parish of Our Lady of the Rosary of the Recumbent Christ accompanied by the sounds of the Cantata de la Madre Dolorosa in a darkened square where the Virgin of Solitude and the Veracruz awaited the arrival of the Sepulchre.
The celebration of the 150th anniversary of the Brotherhood of Vestas del Santísimo Cristo del Buen Acierto and the centenary of the foundation of the Corporation of Longinos are two of the events that also marked the Semana Santa Marinera de València 2022.